Factors to Consider While Developing Online Reputation Management Strategy

Factors to Consider While Developing Online Reputation Management Strategy
Who likes criticism? But if you want to waive off this turmoil, then you need to strategize your status with online reputation management (ORM). ORM is nothing but a great way to create a perception or an opinion about your company or person in the online world. However, developing a productive online reputation management strategy is extremely important and so, we are jotting down some of the key points for utmost success.
Digital Marketing and Online Reputation Management
Digital marketing and ORM literally go together. Consumers might become judgemental after reading reviews on Google or other review sites. So, make sure that with digital marketing, you suppress these reviews because they will not only harm your existence but also call off business deals.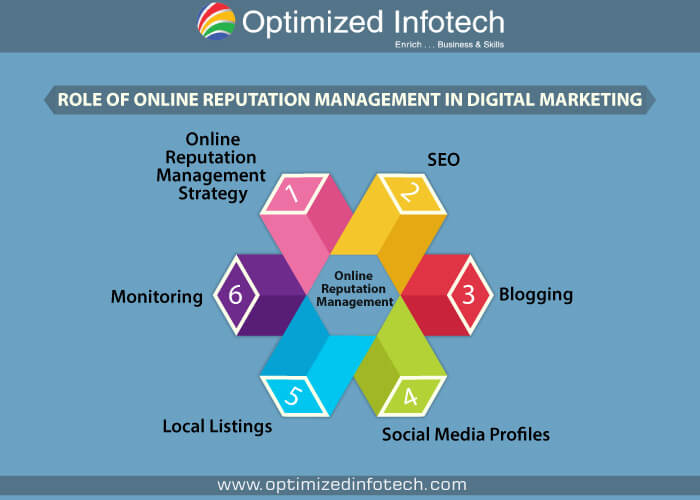 SEO
SEO plays a heroic role in building your reputation online. If it shows your weakness then it also shows your strength too. Moreover, SEO craves for quality content and if you are offering then your ranking will definitely skyrocket. Along with this, you can also share your expertise on varied platforms, thus creating a positive impact in the digital world.
Blogging
When you churn out quality content along with a plethora of information, then surely your negative reputation is going to take a backseat. By blogging, you can build trust among the masses, as they will witness your expertise in a particular niche. The more you write; you get followers and your negative reputation is slowly pushed down in search engine.
Social Media Profiles
Facebook, Twitter, LinkedIn, and Instagram is some of the top-notch social media platforms. Make sure you have your business account on these platforms. Moreover, optimize your social media profiles as well as update them often so that you get more positive visibility. Along with this, verify your account, choose a name that is catchy, take advantage of all the segments of a social media platform and regularly monitor its performance.
Local Listings
Local listings help in creating an impact in the local market. So, it is imperative that you claim your listing on Google My Business and on other platforms. After claiming, these business profiles help you rank higher in the search result and you can win a status that yields maximum attention. People never visit sites to read your side of the story. They want to know what others think about you. So, with the local listing, you can address to every review patiently and jot down solutions for quick recovery.
Monitoring
If people are talking about your business – then you definitely wish to know about it and that's when monitoring comes handy. It helps you track review, promote positive review and make necessary amendments for productivity. Hootsuite, Google Alerts, Yext, Naymz, etc., are some of the great tools for monitoring your progress.
So, hereby we have highlighted some pointers that help for building a strategy for Online Reputation Management. If you have implemented something other than this, then feel free to share in comments!