DIGITAL MARKETING TRAINING COURSES IN DECCAN PUNE WITH 100% JOB
Digital Marketing Courses in Deccan Pune
WHAT IS DIGITAL MARKETING?
Digital marketing is all about online promotion of product or services with the help of digital devices and technology. Digital marketing is the promotion of brands to connect with potential customers using various channels and other form of digital communication. The online promotions commonly executed on websites, mobile devices and social media platforms. The major benefit of digital marketing is, it is budget friendly, you can track you progress, you can meet target customers, expansion of audience and so on. For this reason, many companies and brands have moved their focus from traditional marketing to digital marketing. There are various forms which you can use in digital marketing, however are: search engine optimization, paid social and paid search advertisement, email marketing, content marketing, social media marketing.
WHY DIGITAL MARKETING TRAINING WITH OPTIMIZED INFOTECH?
We provide you with number of benefits altogether –
Learn practically from industry expert.
Doubt sessions after training.
Free life time learning access to students.
Interview preparation.
100% job assistance.
Complete practical training with project assignments.
Certification from google.
Convenient batch timings.
Be An Expert in Advanced Digital Marketing with 50 Modules

WHO SHOULD DO DIGITAL MARKETING COURSE?
Digital marketing is now becoming very popular and so demanding. Whether are fresh graduate, marketer, businessman, homemaker, engineer, designer, college student. There is no such qualification required to join the course. Anyone who wanted to learn about digital marketing or start a career can do digital marketing course.
OPPORTUNITIES FOR DIGITAL MARKETERS
There are lot of career opportunities in digital marketing. After completing digital marketing course, digital marketers can work as –
Digital marketing manager.
Content marketing manager.
Content writer.
Social media executive.
SEO expert.
PPC manger.
Email marketer.
Web developer.
Search engine marketer.
Graphic designer.
WHY SHOULD YOU LEARN DIGITAL MARKETING?
Everything is getting digitalized and every companies are focusing on developing a robust online presence and here are some reasons why should one do digital marketing course –
It is easy to start career.
Good salary packages.
Growing demands for digital marketers.
You can start your own business or you can promote your existing business.
Technical and creative field to work.
Work as freelancer and get extra paid.
Digital Marketing Training Institute Pimpri Chinchwad- Tools

Weekday's Batches ( Mon-Fri )
| Sessions | Kothrud | Wakad | ShivajiNagar | Hadapsar | Chinchwad |
| --- | --- | --- | --- | --- | --- |
| Morning | 08:00 AM, 09:00 AM, 10:00 AM | 08:00 AM, 09:00 AM, 11:00 AM | 10:00 AM | 09:30 AM | 10:00 AM |
| Afternoon | 12:00 PM , 02:00 PM | 04:00 PM | 04:00 PM | 04:00 PM | 02:00 PM |
| Evening | 05:00 PM | 06:00 PM | – | – | 07:00 PM |
Weekday's Batches ( Mon-Fri )
| Sessions | Kothrud | Wakad | ShivajiNagar | Hadapsar | Chinchwad |
| --- | --- | --- | --- | --- | --- |
| Morning | 09:00 AM, 11:00 AM | 10:00 AM | 10:00 AM | 10:00 AM | 10:00 AM |
| Afternoon | 02:00 PM | 02:00 PM, 04:00 PM | 04:00 PM | 02:00 PM | 02:00 PM |
| Evening | 06:00 PM | 06:00 PM | 06:00 PM | 06:00 PM | 06:00 PM |
TIP's Digital Marketing Training Pune BATCHES & WORKSHOPS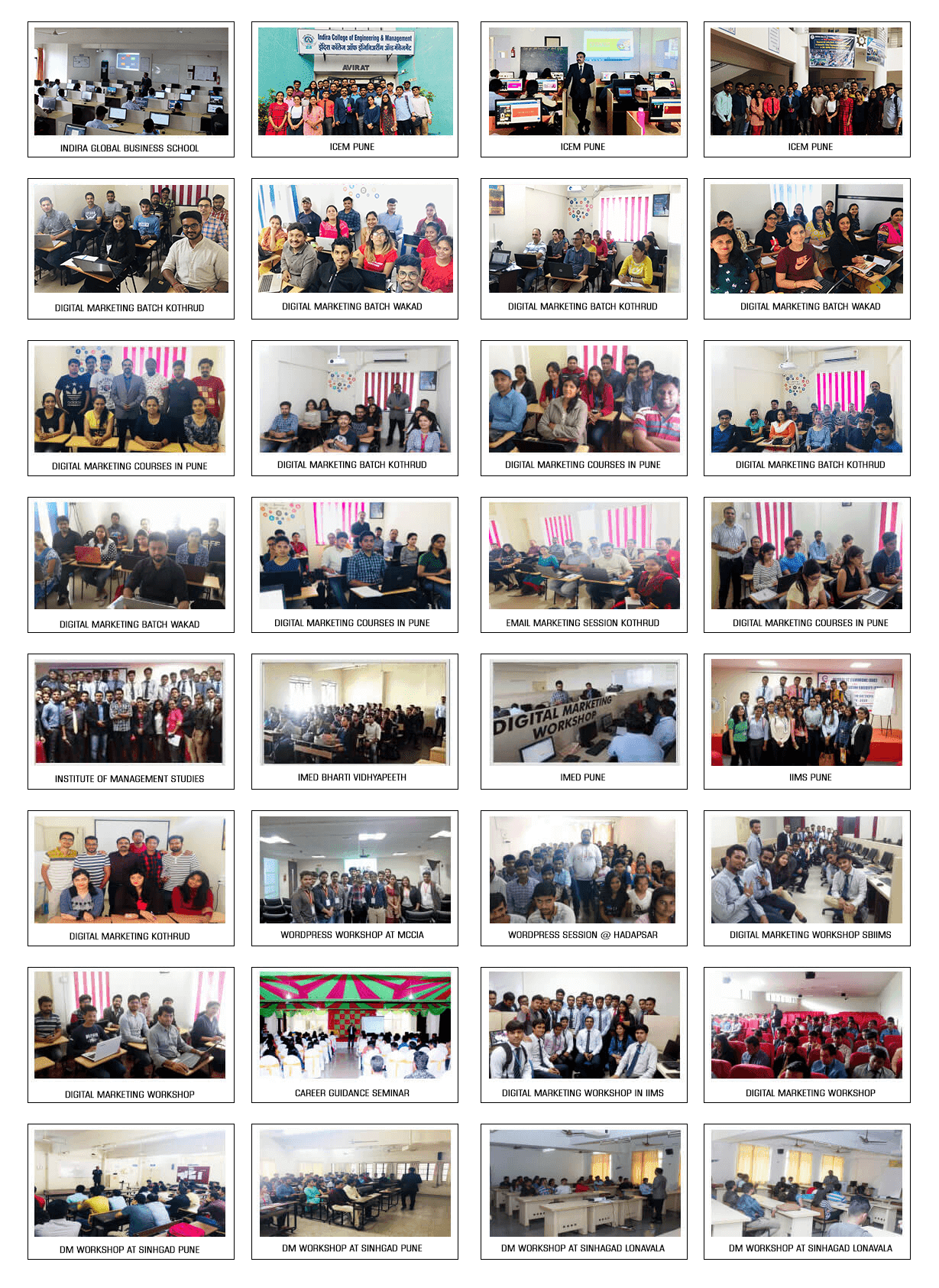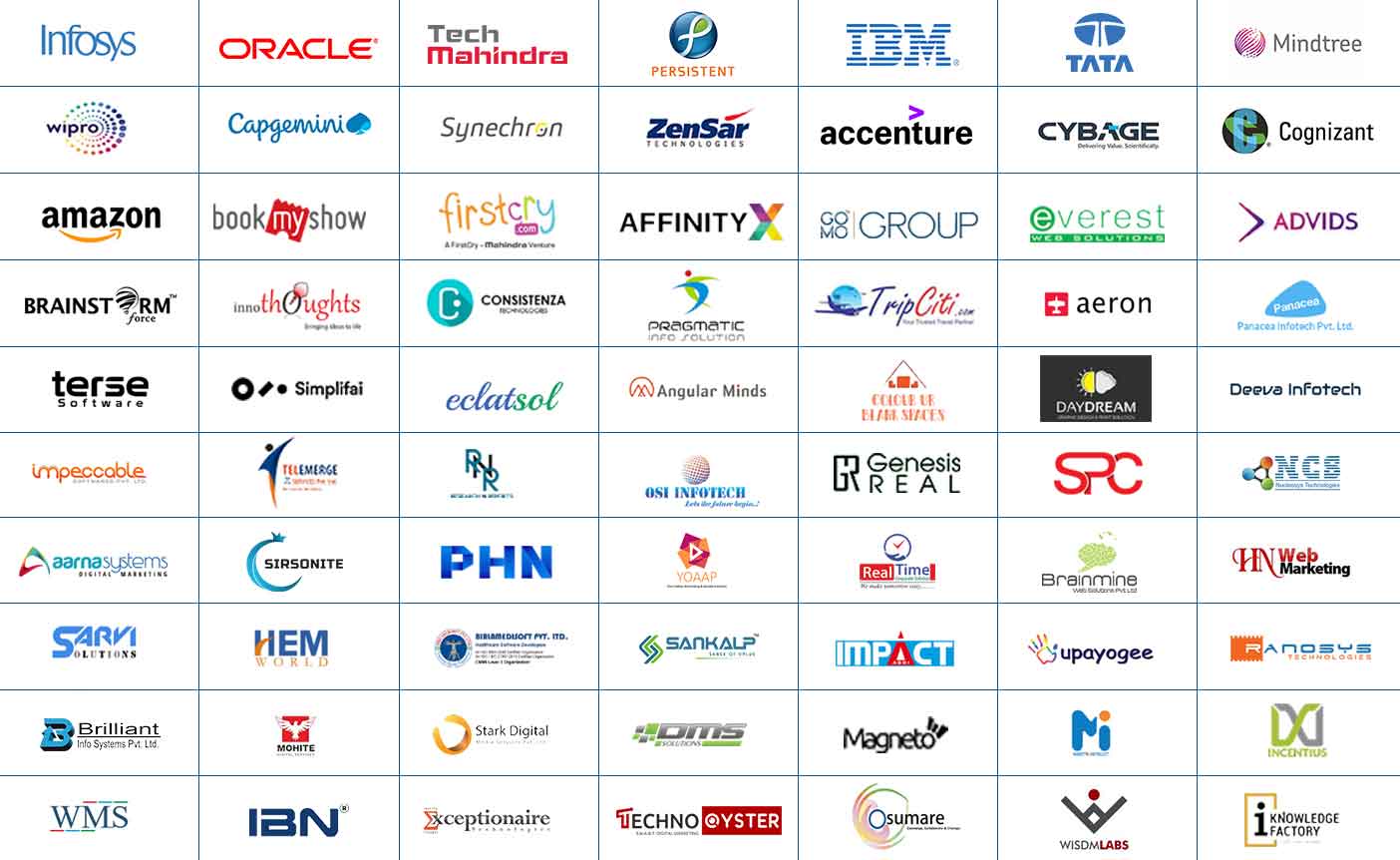 ★★★★★
"Best Institute for learning Digital Marketing staff is very cooprative to solve our doubts Best part is you have to perform all practicals in front of trainer so even you have any difficulty it gets cleared easily."
★★★★★
"Best Classroom to learn Digital Marketin Coursewith 100% practical During lockdown they conducted online Digital Marketing Courses it is my great experince to learn from online also with practical in front of faculty staff is very supportive ."
★★★★★
"It was a very nice journey with Training Insitute in Pune. The training experience was very good. Had a nice time with my batch."
★★★★★
"Training Institute in Pune is best institute i have ever seen Which provided us 100% practical knowledge.Staff is so supportive at every moment.Had really good experience with Training Insitute in Pune and our trainer."
★★★★★
"Great experience of classroom study after years, with a good blend of practical and theoretical step by step learning this Digital Marketing Course through Training Institute Pune. Excellent faculty support with clear explanation with relevant real-life examples helped in understanding Digital Marketing program easily. Looking forward to using the learning to optimum."
★★★★★
"I underwent Digital Marketing Training in Pune at TIP. My Trainers (Atul Sir and Chaitali Mam) were very helpful and interactive in Taking classes. The Digital Marketing course from this Institute helped me in making me understand the digital scenario of the market that is booming in the current trend that helped me in boosting my career in this field!"
★★★★★
"Training Institute Pune has the most exhaustive digital marketing syllabus, with an exposure to practical implementation and learning. The study material is elaborate and the language is easy to understand for beginners like me. Throughout the course we had access to real-time google analytics structure, adwords, webmaster tool data which helped me to understand the real data. The trainers are highly experienced who have been working in the industry since a long time. They are friendly and approachable. The institute also provides 100% job assistance."
★★★★★
"The new period of digital Marketing has made it more accountable & respectable. Hence after completing my Engineering in Information Technology, I wanted to gain in-depth knowledge of this domain. Digital Marketing Training in Pune from TIP has helped me understand the nuances of Digital Marketing by providing the practical knowledge of SEO, Google Ads, etc. Don't think twice before coming to this place."
★★★★★
"Hi People, it was a great platform for me to sharpen my Digital marketing skills & personal skills. It is the Best Digital Marketing Training Institute for Digital Marketing course in Pune with well-experienced teachers. You will gain a lot of confidence while you are leaving this institute as a Professional. Highly recommended for anyone !!"
★★★★★
"It has been a great learning experience with Training Institute Pune. Faculties are very good. Flexible Classes timings and I have got good guidance from the industry experts. I feel proud to be a student of Training Institute Pune(TIP). I will always recommend everyone to join TIP for Best Digital Marketing Course in Pune."
★★★★★
"Hi, I am Reena, MBA Graduate. After finishing my graduation, I have joined in TIP for Digital Marketing course in Pune. It was the best place to learn and industry related curriculum has really taught me a lot. From zero knowledge in this field, I was able to gain more exposure to online marketing concepts. Thank you, TIP."
★★★★★
"I am basically a diploma graduate and did not have a basic understanding of the internet and its concepts. But through my friend I came to know about Digital Marketing Academy and now I am really happy to say that I got offers from many companies for the position of Inbound marketer! I will recommend it definitely."
Google Adwords Certified Professionals