Digital Marketing Courses in Wakad-Hinjewadi
Digital Marketing Courses in Wakad-Hinjewadi
The Internet has opened avenues for the entire world. There are so many people who are hyperactive on various social media platforms. And to target these leads you need a Digital Marketing Strategy and it to get in-depth training, you must choose the Best Digital Marketing Institute in Wakad and Hinjewadi which is – Optimized Infotech(OI). With more than 11 years of experience, our Digital Marketing Certification Course imparts all the requisite to become a successful marketer. Moreover, we have Google certified instructors who will not only share their expertise and knowledge but also help you to prepare for your dream jobs.
Optimized Infotech is always there to help you in getting the Best Digital Marketing Training in Wakad and Hinjewadi on the subject of Internet Marketing as per the current market demand. We offer some of the most relevant and authentic courses on this topic that can help you to understand the same in an easy manner. You can learn the most advanced methods of Digital Marketing and know how to deploy them for the proper augmentation of a business.
Why Optimized Infotech Provide The Best Digital Marketing Courses In Wakad and Hinjewadi
Our course covers all the aspects that help to bloom your business and career. We impart lessons on online promotion and ways to utilize your expertise to carve profit of your business. Also, we teach ways to come up with an online strategy with the help of 40 modules and various digital marketing tools. Alongside, we give free access to learning resources wherein you strengthen your skills efficiently. The course also comprises of the live project which gives hands-on experience to our pupils. Above all, the fee structure of Digital Marketing Courses in Pune are affordable and timings immensely flexible for every student to avail our course.    
We are the leading Online Marketing Institute in Pune | Pimpri- Chinchwad | Wakad and Hinjewadi. We have been serving this industry for Last 11 years. We have some of the most talented, highly-qualified and Google certified trainers of this subject who can help you to know the best and most advanced parts of online marketing in the easiest way possible.
Our training helps you to fix your target while applying Digital Marketing methods. Once you know what should be your goal in business, then you can understand how to reach the same. The training we offer helps you to achieve both.
We provide the latest updates on the subject of digital marketing. The faculties will share the information with you on the most recent happening in the world of digital and social media.
We offer training to the people who have the aim of pursuing a great career in the Online Marketing field. At the same time, we offer training to the people who like to deploy these techniques for the augmentation of their own business. That means both the digital marketing professionals and the entrepreneurs can get training from Optimized Infotech.
We offer certificates once you complete the training in a successful manner. The certificate can help you to prove your excellence and skill as a Digital Marketing expert.
What will you learn with the best Digital Marketing Institute in Pune- Optimized Infotech ?
Digital marketing is a vast concept with a gamut of factors. But there are fundamental topics that are usually covered in the Digital Marketing Courses  and they are:
Search Engine Marketing (SEM) – through sponsored advertisements, you can boost the visibility of your website.
Social Media Marketing (SMM) – using social media channels – Facebook, Twitter, Instagram, LinkedIn, etc., for brand promotion.  
Search Engine Optimization (SEO) – it's an organic way to boost the ranking of your website on various search engines like Yahoo, Google, Bing, etc.
Web Analytics – it's a classic way to analyze the traffic, behavioural pattern of visitors, conduct market research to boost the visibility of the website.
Mobile Marketing – a section for mobile fanatics where you keep your prospects hooked with information and updates through smartphones.
Email Marketing – drafting newsletters, channelizing periodic email campaigns are some of the aspects included in it.   
Content marketing – writing unique content through articles, blogs to attract visitors.
Be An Expert in Advanced Digital Marketing with 50 Modules

Weekday's Batches ( Mon-Fri )
| Sessions | Kothrud | Wakad | ShivajiNagar | Hadapsar | Chinchwad |
| --- | --- | --- | --- | --- | --- |
| Morning | 08:00 AM, 09:00 AM, 10:00 AM | 08:00 AM, 09:00 AM, 11:00 AM | 10:00 AM | 09:30 AM | 10:00 AM |
| Afternoon | 12:00 PM , 02:00 PM | 04:00 PM | 04:00 PM | 04:00 PM | 02:00 PM |
| Evening | 05:00 PM | 06:00 PM | – | – | 07:00 PM |
Weekday's Batches ( Mon-Fri )
| Sessions | Kothrud | Wakad | ShivajiNagar | Hadapsar | Chinchwad |
| --- | --- | --- | --- | --- | --- |
| Morning | 09:00 AM, 11:00 AM | 10:00 AM | 10:00 AM | 10:00 AM | 10:00 AM |
| Afternoon | 02:00 PM | 02:00 PM, 04:00 PM | 04:00 PM | 02:00 PM | 02:00 PM |
| Evening | 06:00 PM | 06:00 PM | 06:00 PM | 06:00 PM | 06:00 PM |
TIP's Digital Marketing Training Wakad BATCHES & WORKSHOPS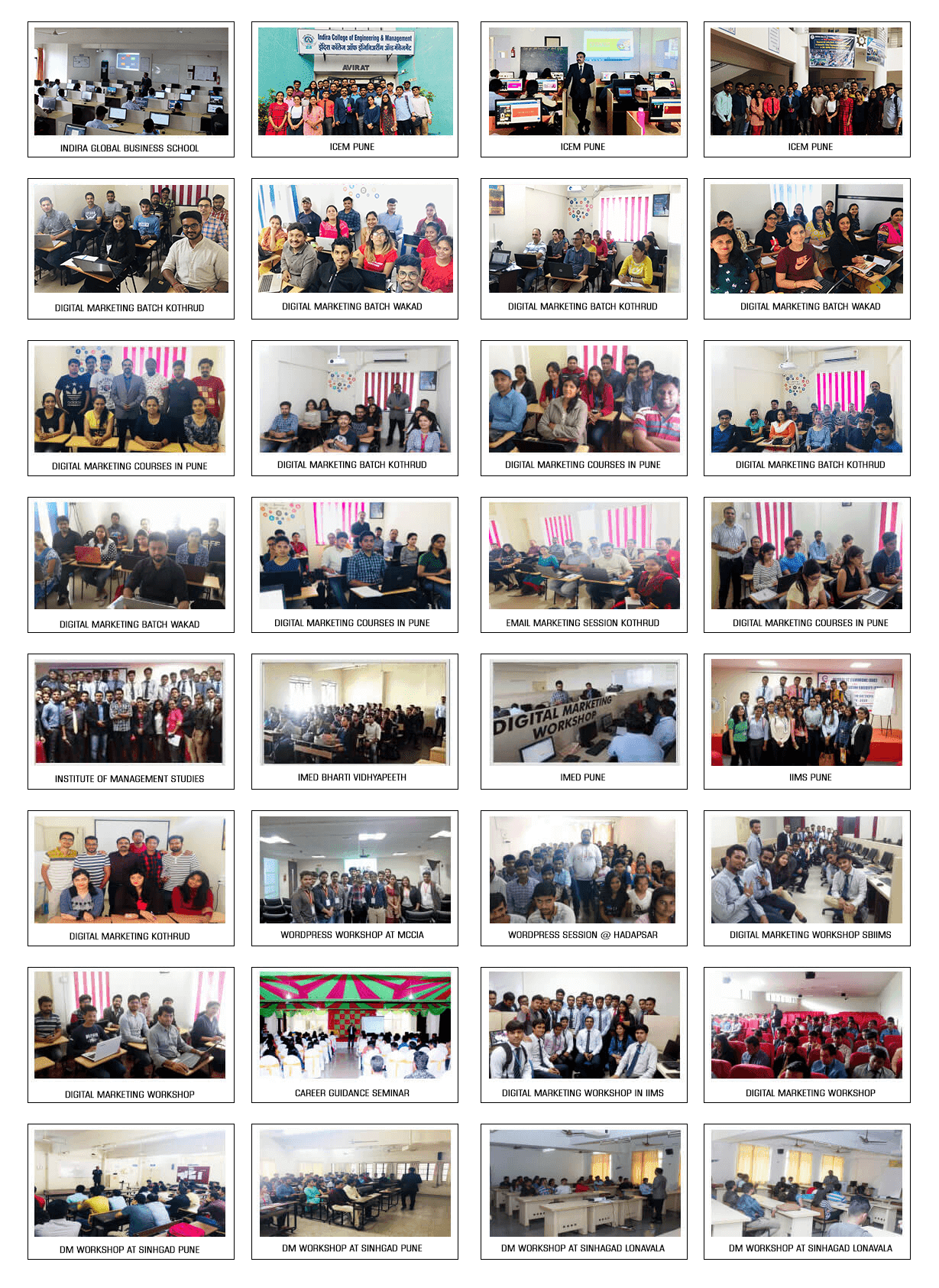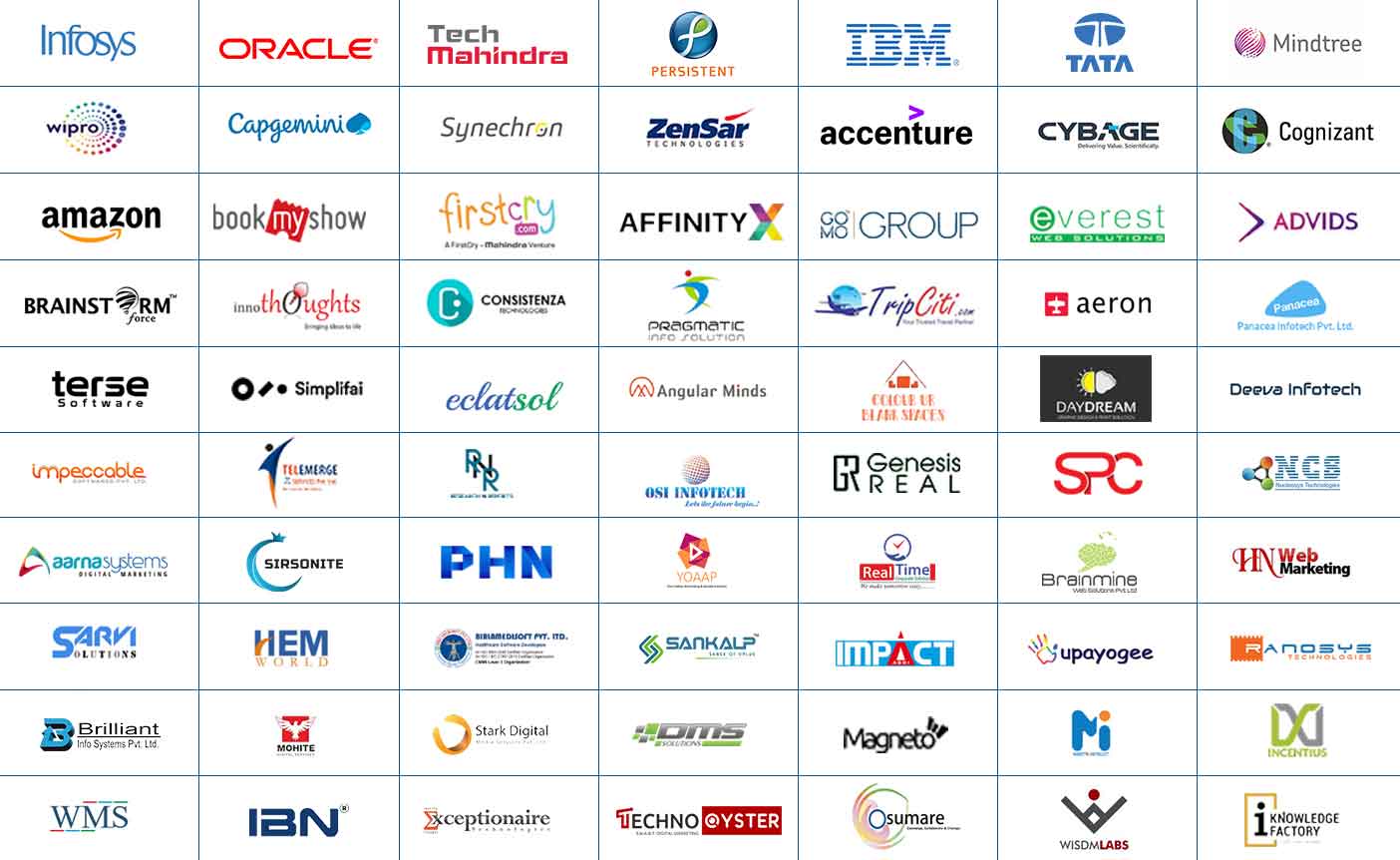 ★★★★★
"Best Institute for learning Digital Marketing staff is very cooprative to solve our doubts Best part is you have to perform all practicals in front of trainer so even you have any difficulty it gets cleared easily."
★★★★★
"Best Classroom to learn Digital Marketin Coursewith 100% practical During lockdown they conducted online Digital Marketing Courses it is my great experince to learn from online also with practical in front of faculty staff is very supportive ."
★★★★★
"It was a very nice journey with Training Insitute in Pune. The training experience was very good. Had a nice time with my batch."
★★★★★
"Training Institute in Pune is best institute i have ever seen Which provided us 100% practical knowledge.Staff is so supportive at every moment.Had really good experience with Training Insitute in Pune and our trainer."
★★★★★
"Great experience of classroom study after years, with a good blend of practical and theoretical step by step learning this Digital Marketing Course through Training Institute Pune. Excellent faculty support with clear explanation with relevant real-life examples helped in understanding Digital Marketing program easily. Looking forward to using the learning to optimum."
★★★★★
"I underwent Digital Marketing Training in Pune at TIP. My Trainers (Atul Sir and Chaitali Mam) were very helpful and interactive in Taking classes. The Digital Marketing course from this Institute helped me in making me understand the digital scenario of the market that is booming in the current trend that helped me in boosting my career in this field!"
★★★★★
"Training Institute Pune has the most exhaustive digital marketing syllabus, with an exposure to practical implementation and learning. The study material is elaborate and the language is easy to understand for beginners like me. Throughout the course we had access to real-time google analytics structure, adwords, webmaster tool data which helped me to understand the real data. The trainers are highly experienced who have been working in the industry since a long time. They are friendly and approachable. The institute also provides 100% job assistance."
★★★★★
"The new period of digital Marketing has made it more accountable & respectable. Hence after completing my Engineering in Information Technology, I wanted to gain in-depth knowledge of this domain. Digital Marketing Training in Pune from TIP has helped me understand the nuances of Digital Marketing by providing the practical knowledge of SEO, Google Ads, etc. Don't think twice before coming to this place."
★★★★★
"Hi People, it was a great platform for me to sharpen my Digital marketing skills & personal skills. It is the Best Digital Marketing Training Institute for Digital Marketing course in Pune with well-experienced teachers. You will gain a lot of confidence while you are leaving this institute as a Professional. Highly recommended for anyone !!"
★★★★★
"It has been a great learning experience with Training Institute Pune. Faculties are very good. Flexible Classes timings and I have got good guidance from the industry experts. I feel proud to be a student of Training Institute Pune(TIP). I will always recommend everyone to join TIP for Best Digital Marketing Course in Pune."
★★★★★
"Hi, I am Reena, MBA Graduate. After finishing my graduation, I have joined in TIP for Digital Marketing course in Pune. It was the best place to learn and industry related curriculum has really taught me a lot. From zero knowledge in this field, I was able to gain more exposure to online marketing concepts. Thank you, TIP."
★★★★★
"I am basically a diploma graduate and did not have a basic understanding of the internet and its concepts. But through my friend I came to know about Digital Marketing Academy and now I am really happy to say that I got offers from many companies for the position of Inbound marketer! I will recommend it definitely."
Google Adwords Certified Professionals